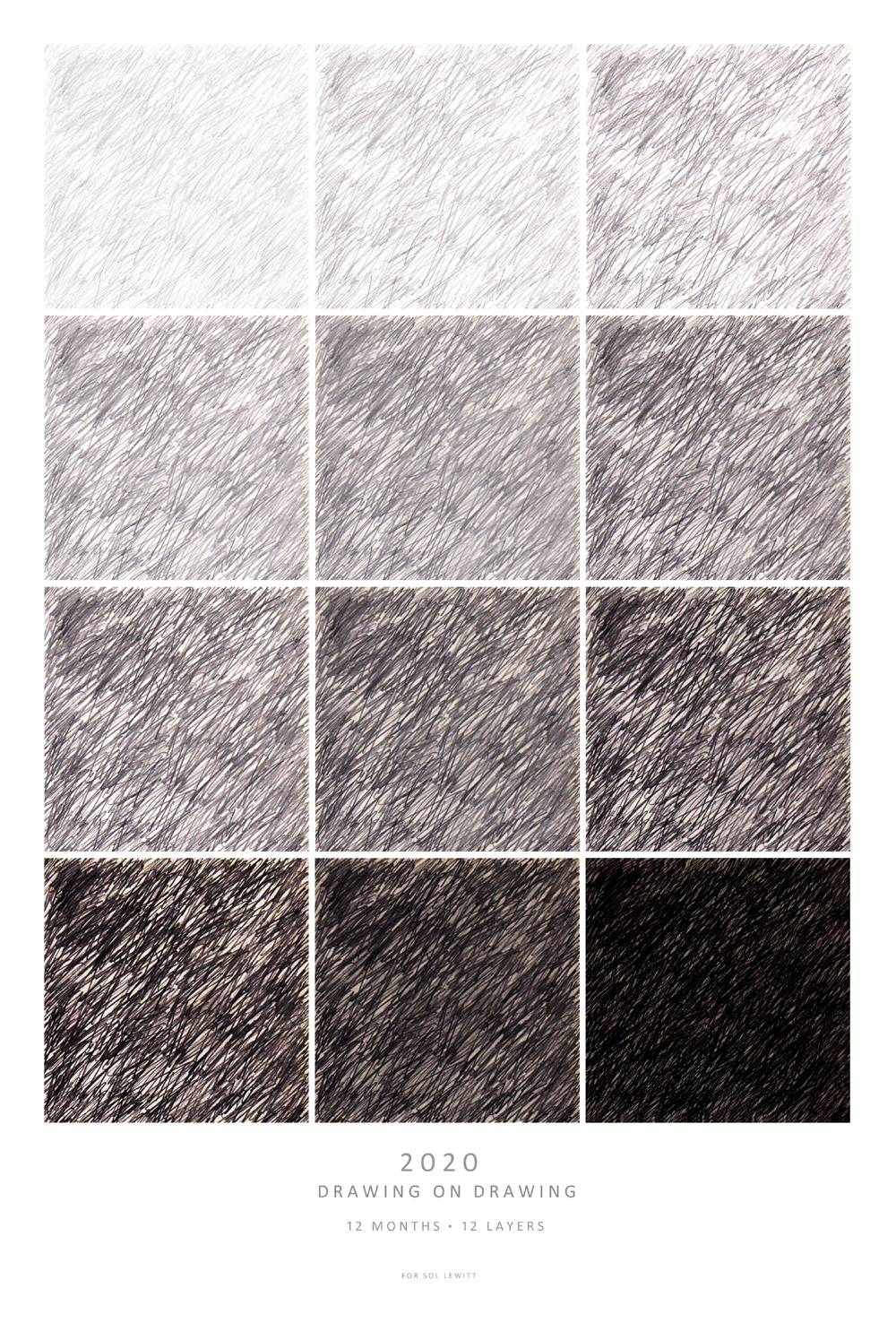 Drawing On Drawing

A digital version of a piece currently underway.
Twelve drawings; with a 'layer of drawing' being added each month as the year unfolds.
29.7cm x 42cm
(This piece will also available as twelve individually framed panels, hung consecutively).
A new earthstain work for 2020 is also underway; echoing a piece made in 1974 and now lost.
Earthstain:1974

Earth (Blackstone Edge) and water on canvas.

P M J Self Gallery, Covent Garden, London.
30.5cm x 366cm (12" x 144" x 2")